Even Santa and his helpers need to brush!
Happy "Tooth-Day"!
Farah Flossit here…spreading holiday cheer:)
In doing some research for today's report, I came across some great content.  I had a little cousin ask me if Santa and his Elves have to brush their teeth, and with no hesitation I replied, but of course…. To that end, I began the search to find some substantial information to back up my quick response.  I'm happy to provide Moms and Dads with solid and clever replies for this type of question:
*Santa and his Elves DO have to brush their teeth.  Like all boys and girls, if the elves don't brush their teeth, they may just be put on the "Naughty List" too.  Santa and his elves need to make sure they have fresh breath, cavity prevention, and a healthy smile.  If Santa had poor hygiene and was unable to deliver gifts because he had a tooth ache, that would be devastating!  He wants to be an example for all children and enjoy the eternal joy of chewing, eating, smiling and tasting. After eating all of the cookies and milk left by all the children, the first thing he does when he gets back to the North Pole is brush, rinse, and floss!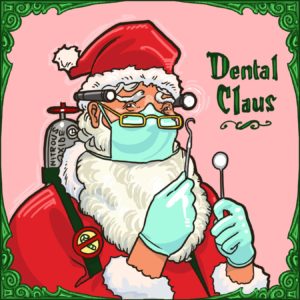 Here's a clever story,.. I found a great post by Delta Dental (2015) that your children will love to hear!
'Twas the day after Christmas, elves and reindeer relaxed;
They worked hard this 25th, and the days before that.
While the North Pole snoozed, Santa sat wide-awake;
But why wasn't St. Nick taking his much-needed break?

Mrs. Claus was nestled and snug in her bed,
While dreams of next Christmas danced in her head;
When out from Santa's mouth screamed such a clatter,
Mrs. Claus sprang from bed to see what was the matter.

"What's wrong my dear, do you need a candy cane?"
To which Santa replied, "No, my teeth are in pain!"
Mrs. Claus knew what to do, dialed the dentist in a flash;
She scheduled a visit and they were off in a dash.

"Now Dancer, Now Dasher, Now Rudolph! Let's go!
Get Santa to the dentist, so his tooth pain can slow!"
The sleigh got there quickly, with minutes to spare;
The dentist greeted Santa and rushed him to his chair.

With tools and his gloves, he could find St. Nick's flaw
So the dentist told Santa, "Open wide and say, Ahhhh"
After using the mirror for careful inspection,
The dentist detected the site of infection.

On Santa's back tooth sat a spot that was shocking;
Black as the coal in a naughty list stocking!
He took a deep breath and told St. Nick unhappily,
"I'm sorry to say that your tooth pain's a cavity."

Santa's eyes lit up like a tree full of tinsel;
His smile went from jolly to a face full of wrinkles
"What did I do to deserve such a fate?
Could it be Christmas cookies left out on those plates?

"You have to cut down on the cookies and sweets
Sugar causes cavities and Ho, ho holes in your teeth!
Make sure to make time for your teeth in a rush
The holidays are busy, but remember to brush!"

Santa smiled at the dentist, it was clear he agreed
"I'll cut down on sugar and brush to succeed!"
St. Nick was relieved the dentist had the answer
Good dental health is a sure smile enhancer.

The dentist filled the cavity and sent Santa on his way
Mr. Claus grabbed his Mrs. and they headed to the sleigh
With his cavity fixed, Santa echoed for miles,
"Happy brushing to all, and to all a strong smile!"
Below you will find a free downloadable fun activity book you can share with your kids: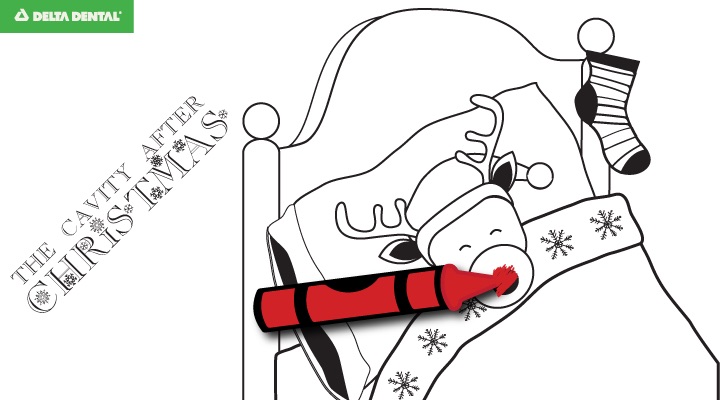 I hope all of your elf shenanigans are going great!  May we all continue to spread kindness and holiday cheer through the New Year!
Thank you for tuning in on today's Happy "Tooth-Day's" report!
I look forward to chatting with you all next week!
In the meantime, you can follow us on Facebook, Instagram, Twitter , Yelp, Youtube,  & Pinterest  to hear all about our daily news! You can always call or email us with any questions, concerns, to make an appointment, or for a complimentary Ortho Consultation.
Your Friend,
Farah Flossit (Special Agent Flossit)