MEET THE C-R-E-W–PART 2
Happy "Tooth-Day"!
Farah Flossit here…wishing you all a happy start to Fall!
Part 2 of our C-R-E-W ~Caring–Responsible–Engaging–Welcoming~ is a group of girls that spend quality time with your child during your visit to Casa Smiles.  These very special individuals are the dental hygienists that clean your little ones' teeth, take their x-rays, and get them ready to be examined by our Pediatric Dentists.
Why are these girls so special?  When we asked our team why they loved working at Casa Smiles, they all replied, "We love working with kids and showing them that coming to the dentist can be fun".  Our clinical team is not only professional and well-trained, but gentle, kid-friendly and jolly.  They take pride in greeting every child by name and getting down to their level to introduce themselves.  If the child is already warming up, they will extend their hand to lead them to where they can pick a movie to watch while they check out their cute little teeth.
We truly feel that our gentle approach helps to ease the fears children often have to help establish a more fun and comfortable experience.  Our C-R-E-W takes pride in trying to get to know our patients on a personal level by asking them what their favorite colors are, what their favorite Disney character is, or what they like to do for fun.  Based on this, they give them something to look forward to by letting them know that if they open big to get the mouth monsters out of their teeth, that they will get an awesome sticker and a fun trip to the treasure box!
Our clinical C-R-E-W takes the time to explain what everything is and what to expect.  Letting children know what is up next helps build trust.  At Casa Smiles we don't jump right into the exam, we like to explain how each tool works so that the children become engaged and interested in having clean teeth.  We ask our kiddos to help us by counting teeth and like to talk about things like the Tooth Fairy.
Our goal is for kids to find it fun to visit Casa Smiles.  With the conjoined efforts of moms and dads keeping a good oral hygiene schedule/routine along with the help of our great clinical  C-R-E-W, your kids will grow up loving to visit the dentist.  Hope to see you soon!  In the meantime, here are some of our special  C-R-E-W  members and just a few of our happy visitors.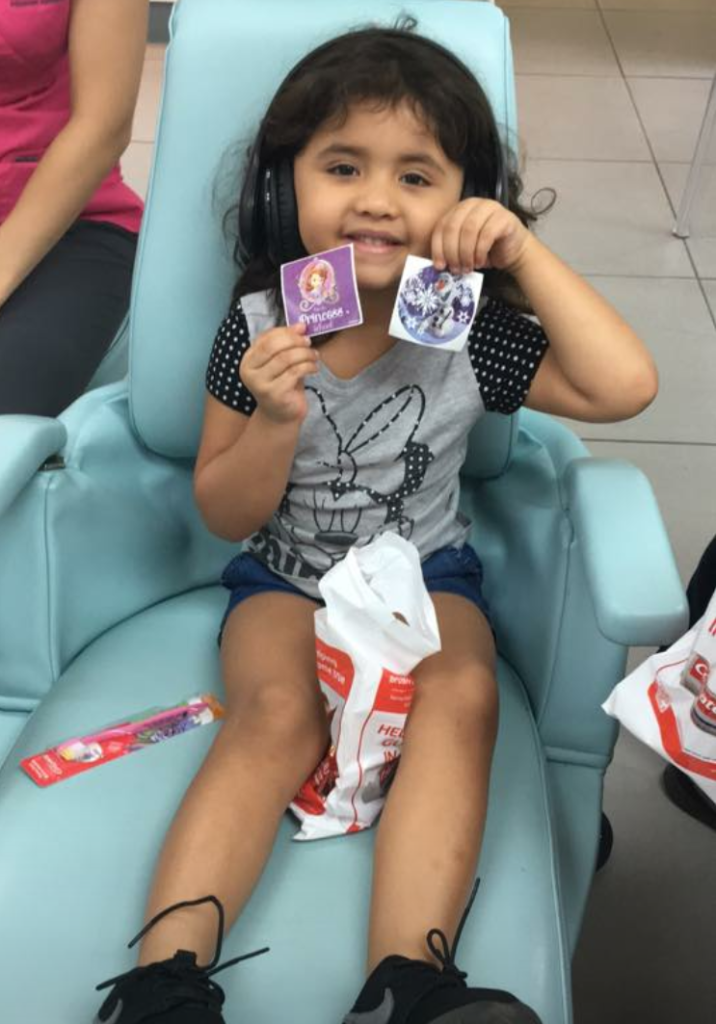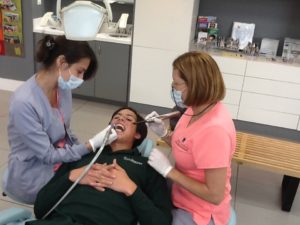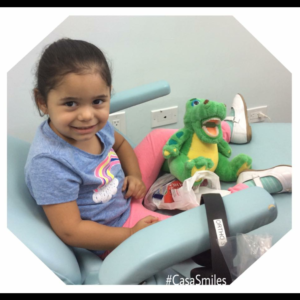 Thank you for tuning in on today's Happy "Tooth-Day's" report!
I look forward to chatting with you all next week!
In the meantime, you can follow us on Facebook, Instagram, Twitter , Yelp  & Pinterest  to hear all about our daily news! You can always call or email us with any questions, concerns, to make an appointment, or for a complimentary Ortho Consultation.
Your Friend,
Farah Flossit (Special Agent Flossit)