NEW YEAR'S DENTAL-UTION
Happy "Tooth-Day"!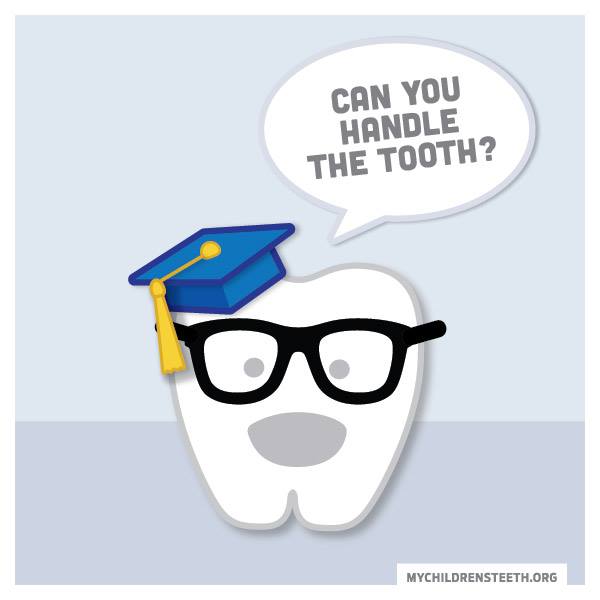 Farah Flossit here, today I would like to encourage all my readers to start the New Year with a big healthy smile & fresh breath!!  To continue this all through 2016, it is important to add your Oral Hygiene Habits to your resolution list, or should we say DENTAL-UTION! LOL
My suggestions with respect to any RESOLUTIONS, is to say them as affirmations so that you WILL it so!  Resolutions are not only for adults, they are also great for children.  It is a great way to show children how important it is to make positive changes in ones life.  You acknowledge room for improvement & you can use the start of the new year as a great place to begin.  Below are some suggestions for you & your children to carry into the New Year.
I WILL brush & floss regularly.  Commit to brushing your teeth 2x a day for 2 minutes at a time.  Use simple & fun tools like your favorite songs, timers, or mobile apps to keep track of time.  Pledge to start flossing once a week & increase to once a day.
I WILL have a dental home.  If you aren't already part of the Casa Smiles family, then don't hesitate to call us & make your first appointment for your children.  Establishing a relationship with your dental home & scheduling your routine cleanings & exams is essential in accomplishing your goal of a healthy smile.  It is recommended to visit your dentist at lease every 6 months for an exam & cleaning.
I WILL eat healthy meals & snacks.  Good nutrition is an important aspect in maintaining good dental health.  Poor nutrition can affect the entire immune system, increasing susceptibility to many common oral disorders, including gum (periodontal) disease.  Antioxidants & other nutrients found in fruits, vegetables, legumes & nuts improve your body's ability to fight bacteria & inflammation, helping to protect your teeth & gums.  In addition, crisp fruits & raw vegetables like apples, carrots, & celery help clean plaque from teeth & freshen breath.
I WILL take it easy on the sweets.  Limit the consumption of sugary snacks. If you do splurge, make sure to brush & floss shortly there after to keep the mouth monsters away!
I WILL protect my children's mouth during contact sports by providing them with a mouthguard to wear.  Wearing a mouthguard can prevent chipped, fractured or displaced jaws, TMJ trauma, & lacerations to the lips & mouth that can result from the edges of the teeth.
I WILL buy new toothbrushes for the whole family.  Change your toothbrush every 3-6 months, depending on what type of brush you use.  If you have been sick, it is also a good idea to replace your toothbrush as soon as possible.  A new toothbrush helps to ensure that your brushing sessions are more effective overall.
I WILL not partake in bullying.  If you see someone being bullied, do not encourage the bullies or watch along with everyone else.  Tell the bullies to stop or go & inform an adult of what's going on.  As a parent, if your child tells you about any other child being bullied or if you suspect that your child is doing the bullying, take action!  Bullying not only happens with children, but among adults as well.  If you are witness to bullying by a child or adult, take part in making it STOP!
I WILL clean up & put my toys away.  Help your little ones create tidy habits to help out at home.  Encourage them to clean up after themselves & give mom & dad a much deserved break.
I WILL show those I love appreciation.  Whether it is a quick PLEASE & THANK YOU to mom, dad, or children, or giving Grandma a call more often, find ways to show those you love that you care & appreciate them.
I WILL give back to my community.  Lending a hand & volunteering in the community or through a charity is a great way to give back & help others who are struggling or less fortunate.  Make it a point this year to sacrifice some of your time to make another's life that much brighter.
I WILL read Farah Flossit's Blog every "Tooth-Day" so that you can learn more every week about dental health & news for you & your family!:)
Feel free to add more to this list of resolutions.  The ones I have suggested above are just some that I think are reasonable goals that any family can benefit from.  Any or all of these can help your overall health & smile.  Making others smile is also very good for your soul.  May you & your loved ones have a great New Year!  I hope to provide you with more interesting & useful information in 2016!
Thank you for tuning in on today's Happy "Tooth-Day's" report!
I look forward to chatting with you all next year!
In the meantime, you can follow us on Facebook https://www.facebook.com/casasmilespediatricdentistryandorthodontics?pnref=lhc. Instagram http://instagram.com/casasmiles/, Twitter https://twitter.com/casa_smiles, Yelp http://www.yelp.com/biz/casa-smiles-pediatric-dentistry-and-orthodontics-coral-gables & Pinterest https://www.pinterest.com/casasmiles/ to hear all about our daily news! You can always call or email us with any questions, concerns, to make an appointment, or for a complimentary Ortho Consultation http://www.casasmiles.com/contact-us/.
Your Friend,
Farah Flossit (Special Agent Flossit)